Welcome to your River Front Estate – 24150 Fern Crescent, Maple Ridge
In the heart of the Lower Mainland, nestled within a lush oasis, lies a property so breathtaking, it's like a scene from a dream. This stunning waterfront oasis, boasting a sophisticated 4-bedroom, 3-bathroom home, is a true masterpiece. Impeccably renovated in 2019, with a new roof added in 2021, every detail of this custom residence has been carefully selected and crafted. Join us on a journey as we explore this luxurious property, from its chef's professional-grade kitchen to its charming riverfront cabin, and discover why it's a true gem in the Lower Mainland.
A Home of Unparalleled Beauty: As you approach this extraordinary property, you'll immediately be struck by its curb appeal. Set against a backdrop of lush greenery, this home exudes elegance and charm. The attention to detail is evident in every facet of its design, and you'll find luxury finishes throughout.
The Heart of the Home: The Kitchen Step inside, and you'll be greeted by a chef's dream kitchen. The professional-grade appliances, top-of-the-line fixtures, and spacious layout make it the perfect place to create culinary masterpieces. Whether you're an aspiring chef or just enjoy the art of cooking, this kitchen will exceed your expectations.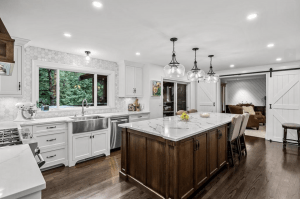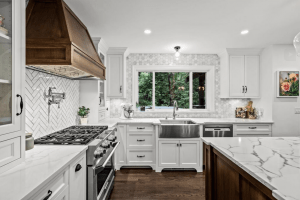 Craftsmanship at Its Finest: Custom Millwork and Imported Wood Features Throughout the home, custom millwork and imported wood features add warmth and character. From intricately designed cabinetry to hand-carved wood accents, these elements showcase the commitment to craftsmanship that defines this residence.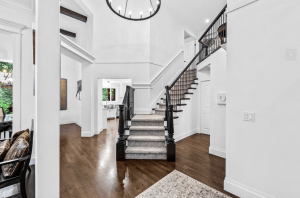 Elegance Underfoot: Solid Oak Floors The solid oak floors with inlaid design are not just functional; they're a work of art. They provide an inviting and timeless backdrop to the home's interior, adding a touch of grandeur to every room.
Awe-Inspiring Ceilings: Soaring Heights with Beams The ceilings in this home are nothing short of magnificent. Soaring to great heights and adorned with rustic beams, they create an open and airy ambiance that's both impressive and inviting.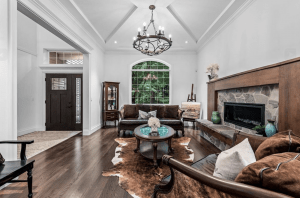 A Touch of Artistry: Hand-Painted Venetian Plaster Walls Hand-painted Venetian plaster walls elevate the interior to a whole new level of sophistication. This artistic touch adds a sense of opulence and refinement to every space.
Outdoor Bliss: An Enchanting Garden Retreat Step outside, and you'll find yourself in an enchanting garden retreat. The huge lot offers total privacy, surrounded by lush greenery at every turn. Whether you're enjoying a morning coffee on the patio or a romantic evening under the stars, the outdoor living space is a sanctuary of tranquility.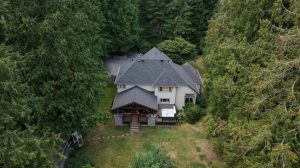 Year-Round Enjoyment: Outdoor Living Room with Hot Tub and Fireplace The outdoor living room, complete with a hot tub and cozy gas fireplace, is the perfect place to unwind and take in the natural beauty that surrounds you. It's a year-round haven for relaxation and entertainment.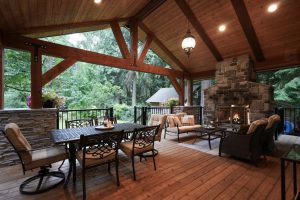 Additional Delight: Charming Riverfront Cabin This property has an extra special feature – a charming riverfront cabin. Whether you choose to use it as an in-law suite, an artist's studio, or even as a rental property, it adds a unique and versatile dimension to the estate.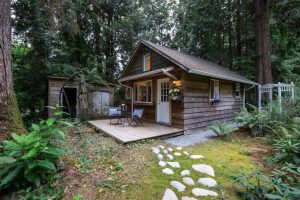 Nature's Playground: Minutes to Golden Ears Park For those who love the outdoors, you'll be delighted to know that Golden Ears Park is just minutes away. With its hiking trails, scenic vistas, and recreational opportunities, it's like having a playground of natural beauty right on your doorstep.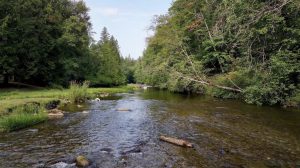 In the Lower Mainland, where natural beauty meets luxurious living, this waterfront oasis stands as a testament to craftsmanship and design. From the chef's kitchen to the outdoor retreat, every aspect of this property has been meticulously curated for the most discerning homeowner. If you're seeking a home that marries sophistication with nature's beauty, look no further. This stunning oasis is not just a house; it's a place where dreams come true.
Listed by: @realestate.by.danielle @marycleavergroup
@stilhavn @findyourhavn
For more information Click Here
__
It is so important to us that you feel empowered and educated throughout the buying and selling process – if you want to achieve your real estate goals or are thinking about listing your home soon, 
give us a call
,
text
, or
email
with
any
questions you have! We can answer all of your questions, and give you specific tips related to the strata, buildings, and more. We're here to help.