Livewell By Gatehouse Developments
Available units range in price from $719,900 to over $739,900. Livewell has a total of 54 units. Sizes range from 1405 to 1437 square feet.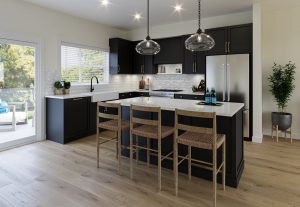 Thoughtfully designed and embedded with character, Livewell is a collection of three- and four-bedroom townhomes. Farmhouse modern interiors meet spacious floorplans—grounded in the natural beauty of Silver Valley, Maple Ridge. 
Located at 23183 136 Avenue, Maple Ridge, BC
For more information on Livewell or any other upcoming pre-sales in Maple Ridge. Contact me at 604-341-9937 or [email protected]